Rumors on Nikon Z3, Z5, Z9, D5700, D7600 Cameras
---
Posted on 05/29/2019 by guidetocamera
---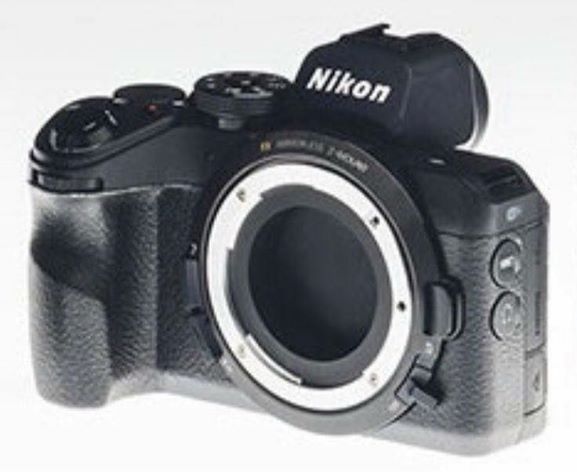 ---
Here are the latest rumors on Nikon Z3, Z5, Z9, D5700, D7600 Cameras.
Upcoming Nikon cameras are expected both in Nikon DSLR and Mirrorless models. Especially for the DSLR cameras, the announcements will happen once the stock lines becomes clear for the new ones. So, you can expect the announcement of these DSLRs from mid-2019.

There are a total of five new Nikon camera codes that has been registered online. This also means that we'll meer at least 5 new Nikon cameras in 2019 – 2020 period. The products in question are the Nikon D6, Nikon D760, as well as Nikon D5700 and Nikon D7600. We also have Nikon Z-mount line models Nikon Z1, Nikon Z8 with the new Nikon Z3 and Nikon Z5 mirrorless cameras. Below are some new rumors on upcoming Nikon cameras.
Nikon Z3: Rumored to be announced in 2020, an entry-level DX mirrorless camera with fix LCD screen, 24 or 26 MP sensor, one micro SD card slot only, probably no EVF, very compact.
Nikon Z5: Rumored to be announced in 2019, 30-32 MP APS-C sensor, similar body to the Z6, dual card slot (XQD and micro SD)
Nikon Z9: Development announcement could be as early as in this summer. This is the previously rumored high-end Z-mount full frame mirrorless camera (Z8) with dual card slots
Nikon D760 : The successor of Nikon D750 DSLR camera, to be announced in 2019
Nikon D6: The successor of Nikon D5 DSLR camera, to be announced in late 2019 to early 2020, Rumored Specs: 24MP, 4K@60p, Built-in Sensor Stabilization, it will not be a hybrid camera.
At least two DX Z lenses at launch, probably a standard zoom lens and a tele-zoom or a standard zoom + a prime, more DX lenses to come in 2020
The next Z firmware update will come either early summer or autumn, that will bring CFexpress support and RAW recording
via: NR

---